3rd Interdisciplinary Conference for Technical Peace Studies
"Science · Peace · Security '23"
When? September 20-23, 2023
Where? Georg-Christoph-Lichtenberg-Haus, Dieburger Str. 241, 64287 Darmstadt, Germany.
We are happy to invite you to participate at SCIENCE · PEACE · SECURITY '23
The Academic Quarter
Starting from the winter semester 2012/13, members of the university meet to exchange information about challenges in everyday research work at the university. All employees, academic staff and students of TU Darmstadt are invited to participate.
Here you will find information about the Academic Quarter and podcasts .
IANUS Award 2022
Call for applications: IANUS Award 2022 for scientific and technical peace and security research.
Applications are possible until July 31st, 2022.
Further information can be found on the IANUS Award website.
Safety-critical infrastructures: Networked security – networked responsibility?
Date: October 27, 2020
Location: Zoom meeting
Time: 18:00 to 20:00
Moderation: Prof. Alfred Nordmann and Prof. Christian Reuter
More information about DenkRaum 1.20
More informationen aboutthe format FiF DenkRäume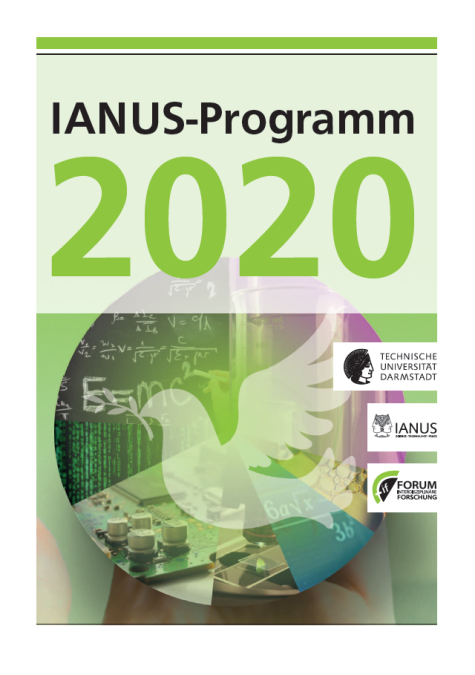 IMPORTANT NOTE: The discussion on the IANUS Award 2019 and the IANUS Annual Conference 2020 will be postponed. As soon as a new date is fixed, we will communicate it.
The FiF DenkRaum 1.20 included in the IANUS programme took place on 27.10.2020 via Zoom. .