IANUS award ceremony on 17.11.2021
Award ceremony and discussion of the awarded works.
2021/11/17 16:30-20:00
The IANUS award (1500€) honours outstanding qualification works from all disciplines at TU Darmstadt.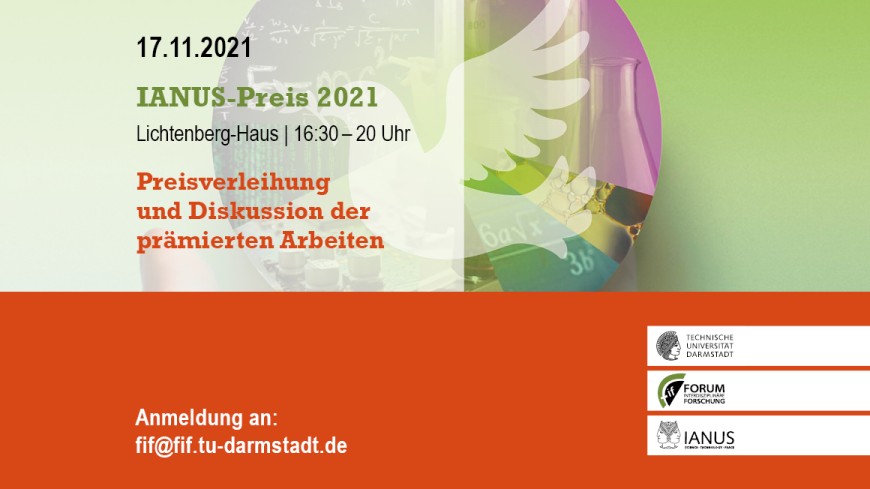 The award ceremony will take place on Wednesday 17 November 2021 at 4:30 pm in presence at the Lichtenberg-Haus of TU Darmstadt.
A 5-minute presentation of the respective work by the author, an appreciation by the members of the jury (for the IANUS initiative group) followed by the award ceremony is planned.
Press release on the IANUS award 2021: Press release on the IANUS Prize 2021: Vulnerability of submarine cables, fairness in facial recognition and learning landscape on right-wing populism – three papers on scientific-technical peace research at TU Darmstadt are awarded.